Allston MA Apartments
Browse Allston Massachusetts apartments for rent below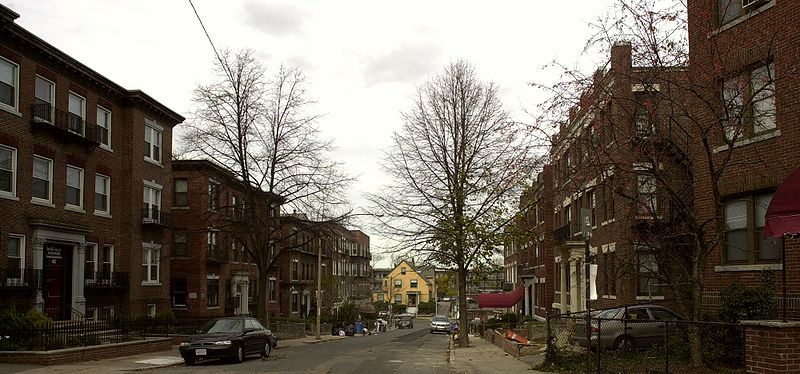 Allston is a neighborhood of Boston, Massachusetts, located in the western part of the city. It comprises the land covered by the zip code 02134. For the most part, Allston is administered collectively with the adjacent neighborhood of Brighton. The two are often referred to together as "Allston-Brighton". Boston Police Department District D-14 covers the Allston-Brighton area and a Boston Fire Department Allston station is located in Union Square which houses Ladder 14 & Engine 41.
Housing stock varies but largely consists of brick apartment buildings, especially on Commonwealth Avenue and the streets directly off it, while areas further down Brighton Avenue, close to Brighton, are largely dotted with with trees and bustling with city life.
Allston is home to many immigrant populations, the largest groups being from Russia, East Asia, South Asia and South America.
There is abundant college life in Allston with a number of schools having all or parts of their campus in located in the city. Allston is a popular choice for Boston University student apartments and Harvard University apartments, because of the easy commute to Boston University, Harvard, the Harvard School of Government, as well as the Berklee school of Music.
Metro Realty Corp. specializing in Allston apartments for rent, as well as Allston homes for sale. If you'd like help finding the perfect Allston MA home, contact us today.
Showing 1 - 20 of 119 properties found
Image
Description
Details
Action

Metro ID: 3372092

Rent: $1,375
Beds: 0
Baths: 1
Available: September 01, 2014
View


Metro ID: 3409759

Rent: $1,375
Beds: 0
Baths: 1
Available: May 01, 2014
View


Metro ID: 3014353

Rent: $1,375
Beds: 0
Baths: 1
Available: Now
View


Metro ID: 284392

Rent: $1,375
Beds: 0
Baths: 1
Available: September 01, 2014
View


Metro ID: 2632081

Rent: $1,375
Beds: 0
Baths: 1
Available: May 01, 2014
View


Metro ID: 1316005

Rent: $1,375
Beds: 0
Baths: 1
Available: September 01, 2014
View


Metro ID: 310591

Rent: $1,400
Beds: 0
Baths: 1
Available: September 01, 2014
View


Nice studio in Allston near the corner of Harvard St. at Comm. Ave.! Mere steps from the T- unit is in good condition and location is great! Heat and hot water are included in the rent!...read more

Metro ID: 310866

Rent: $1,405
Beds: 0
Baths: 1
Available: September 01, 2014
View


Metro ID: 310843

Rent: $1,420
Beds: 0
Baths: 1
Available: September 01, 2014
View


Metro ID: 310854

Rent: $1,450
Beds: 0
Baths: 1
Available: September 01, 2014
View


Great studio-Allston Village. Offered at $1,175/mo including heat, hot water. Laundry facilities. Available 9/1/09. Call Metro Realty Corp for a viewing: 617.232.2255....read more

Metro ID: 310682

Rent: $1,450
Beds: 0
Baths: 1
Available: July 15, 2014
View


Metro ID: 3358935

Rent: $1,450
Beds: 1
Baths: 1
Available: March 15, 2014
View


Great Studio-Allston Village. Offered at $1,200/mo. Heat, hot water included. Laundry facilities and dishwasher in kitchen. Parking available on street. Landlord requires first, last month's rent and security deposit. Available 3/15/09. Call Metro Realty Corp for a viewing: 617.232.2255....read more

Metro ID: 310671

Rent: $1,450
Beds: 0
Baths: 1
Available: July 01, 2014
View


Metro ID: 310879

Rent: $1,460
Beds: 0
Baths: 1
Available: September 01, 2014
View


Metro ID: 310594

Rent: $1,470
Beds: 0
Baths: 1
Available: September 01, 2014
View


Metro ID: 310846

Rent: $1,475
Beds: 0
Baths: 1
Available: August 01, 2014
View


Great Studio-Allston Village with updated kitchen! Offered at $1,250/mo. Heat, hot water included. Laundry facilities. Landlord requires first, last month's rent and security deposit. Available 9/1/09. Call Metro Realty Corp for a viewing: 617.232.2255....read more

Metro ID: 310852

Rent: $1,475
Beds: 0
Baths: 1
Available: September 01, 2014
View


Metro ID: 310844

Rent: $1,475
Beds: 0
Baths: 1
Available: July 01, 2014
View


Metro ID: 310869

Rent: $1,480
Beds: 0.5
Baths: 1
Available: September 01, 2014
View


Bright large 1bd with a balcony and eat-in-kitchen. Easy access to BU, near B-line. Heat and hot water are included in rent. Laundry in building. One small pet is OK. Available 4/1/14....read more

Metro ID: 3345381

Rent: $1,490
Beds: 1
Baths: 1
Available: April 01, 2014
View

This listing courtesy of Yukiko Oyama at Urban Realty Group